Secrets of Longevity is proud to offer you the razor's edge on lifespan development information and practices.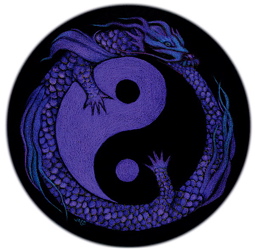 Many years ago Govan came to realize that the true secrets of longevity aren't relegated to questionable statistics and theoretical recommendations often made by mainstream media. The intention of this site is to share many of the truths regarding these factors of longevity that are actually producing real results for real people. Longevity research as a whole has given us many incredible breakthroughs but also a lot of conflicting information.
Here at www.secrets-of-longevity-in-humans.com you will find a distilled mix of cutting edge longevity research information along side ancient techniques and practices that have been time tested to work. By eliminating the superstitions and false B.S. (belief systems ;p) from both the old and the new, you end up with pearls of wisdom that are actually applicable in the real world for you to attain results in creating changes in life expectancy for yourself.
"Where do I start?" The large volume of longevity research presented here can be a bit daunting at first, so it is encouraged for you to bookmark this site, subscribe to the Secrets of Longevity blog and/or follow Govan on any of the social media sites that are listed below. If you are new to the concept of health and lifespan development then I would definitely suggest to start with things slowly. Begin incorporating new practices, routines and habits one at a time!. If you find it easy or you're confident enough in yourself, go head and take on more than one of these factors of longevity at a time as long as you're able to do so successfully.
About Govan Kilgour: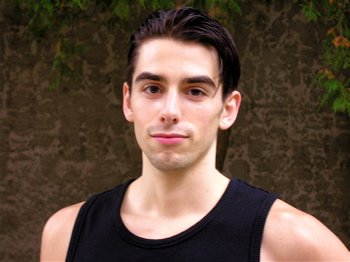 Govan started Secrets of Longevity in 2008. Prior to this he had put in many years of training and time devoted to research in the fields of holistic health, meditation, physical fitness, diet and metaphysics. It was through all of these "disciplines" that he found the common vein that linked them all together.
All of these things lead to changes in life expectancy in certain individuals by stacking multiple health strategies together for maximum results. The preservation of life is a basic human instinct. Some people make the excuse that pursuing lifespan development is a "pursuit of the ego" or a "fear of death". Unfortunately what these people have failed to understand is that since our lifespan is exclusively determined by our lifestyle, then things such as satisfaction with life will actually contribute to it! So from this example you can see that fulfillment (which is something everyone does want) is a factor of longevity that underlies the basic and completely natural desire for survival.
Govan realized that bringing together all of these secrets of longevity together in one spot was actually a path of showing people how to attain their highest potential as human beings and not an attempt to defy nature. In Taoism (an ancient Chinese "spiritual philosophy") they recognized that the more in tune with nature you were, the more likely you were going to live a lengthy life. In Taoism, those who pursued "enlightenment" were really just pursuing lifespan development or "wholeness" =)
Govan has received training in the following:
~Jiulong Baguazhang and other Li family arts (ongoing)
~Freedomind meditation (ongoing)
~Sound healing therapy (certified)
~Reiki and many other healing modalities (certified)
~Biofeedback specialist (certified) for stress and pain management
~Herbalism and diet (soon to be certified)
P.S. Feel free to follow or befriend me on any of these sites:
Twitter
Flickr
Youtube
Facebook Profile
Facebook Page
Click to return from "About Secrets of Longevity" to the homepage.