"If I have the goal of human lifespan development, are there really benefits of a positive attitude?" a skeptical type of person might ask.
The answer to that is "much more than most people realize". In fact the benefits of a positive attitude are far greater than any mind exercises, healthy habits, physical exercise, living food diet, anti-aging genes or magic longevity pill. This quality of knowing how to be positive is something found in every longevity society (these have come to be known as the blue zones) around the world.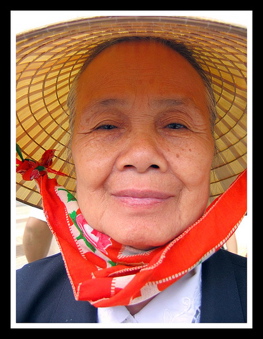 These cultures have naturally developed the benefits of a positive attitude to the degree of being able to be good rolemodels to the so called "developed nations". The most important positive character traits that these longevity cultures hold is the attitude of not seeing aging as an inevitable descent into decrepitude.
In a study published by the American Psychological Association, Yale professor Becca Levy, Ph.D., discovered that even if it is just subconscious programming you unknowingly believe, negative thoughts about aging that come from society will undermine your health and have long term destructive consequences. The study was composed of a large number of middle aged people who were interviewed six times over a twenty year period. It was naturally suspected that there were benefits of a positive attitude towards aging.
Each interview they were asked whether or not they agreed with both negative and positive thoughts/statements such as "as you get older, you are less useful". Amazingly, it turned out that those who had the power of positive thinking in regards to aging lived 7.5 years longer on average than those with negative perceptions of advanced age! Knowing how to be positive about aging had a larger impact on their health than any of the other traditional factors of longevity such as not smoking, having low cholesterol levels and exercising.
Yes! The benefits of a positive attitude and positive thoughts about aging and even health in general is paramount above all else!
When you grow up witnessing that the average senior citizen falls apart faster then a game of Jenga with your dog, it's hard not to develop an unhealthy attitudes and beliefs about aging. The problem this creates however is the expectation that something will go wrong by year X because "I'm getting old", "it runs in my family" or "I'm past my prime". One of the secrets to longevity held by the Abkasians (from the region of the Caucasus mountains of southern Russia) is that the elderly are highly respected in society. This is actually a habit formation or cultural value reflected in every longevity society, but the Abkasians in particular revere their elders with very high esteem.
The benefits of a positive attitude is shown by the complete absence of all forms of degenerative diseases in this longevity pocket. Of course, there are other factors of longevity along with the importance of a positive attitude found here, but take for example the toast that is common to hear around the diner table in the Caucasus region of Russia. This toast might possibly even be declared whilst everyone is clinking their mugs of Nastoyka (an extract of ginseng in vodka). "May we live to be three hundred!" they would exclaim aloud. Now that's how to be positive!
To bring out the benefits of a positive attitude, the Abkasians developed (whether on purpose or not) an intense desire for human lifespan development. Many people might look down on this and think that this is either unnatural or an "egotistical" desire. The basic response to this is humans have a natural desire to survive, just like any other animal. If you have the knowledge and ability to create changes in life expectancy for yourself and you don't pursue them, you are in essence committing a slow suicide of apathy. It is blatantly apparent that the more positive character traits that you possess the longer you will live. So it's time to start shedding those old limiting beliefs.
From studies done on the placebo effect, modern psychology is well aware of the benefits of a positive attitude along with positive thoughts.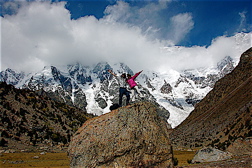 Unless they're knowledgeable in the field of health care or some sort of specialized biology based science, most people vastly overlook or misunderstand the power of the placebo effect (not to mention the benefits of a positive attitude). Furthermore, most people have definitely never heard of the nocebo effect, which is the opposite of the placebo effect. A placebo response is a positive effect to something that is above and beyond what should be taking place (such as curing depression with a sugar pill disguised as an antidepressant drug), while a nocebo effect is a negative response that occurs above and beyond what should be occurring (such as increased nausea and headaches from a sugar pill disguised as an aspirin etc).
When using actual chemically active substances such as herbs or allopathic medicine, it is more difficult to measure the placebo and nocebo effects since everyone's bodies function and react differently. Understanding these two concepts can help us better understand the powerful benefits of a positive attitude as well as the negative effects of holding onto limiting beliefs. Everyone intuitively knows that such positive character traits such as being outgoing, charismatic and focused are going to be beneficial towards leading a successful life (whatever your definition of success is). Having and consciously developing positive character traits in connection with your health are naturally going to lead to changes in life expectancy for you. This is how you can consciously use the placebo effect to your advantage.
In one extreme example that shows the benefits of a positive attitude (as well as the negative effects of the nocebo effect), a famous cancer case of a Mr. Wright was reported by the psychologist Bruno Klopfor in an article titled "Psychological Variables in Human Caner" in the Journal of Prospective Techniques from 1957. The story goes that Mr. Wright had advanced cancer in his lymphatic system. Every day they had to drain 2 quarts of milky fluid from large tumors in his liver and spleen. They had basically given up on him and said was about to die.
Mr. Wright had heard of an experimental new cancer drug called Krebiozen that was just beginning to be tested and he begged his doctors to try it on him. They were reluctant as it was meant for people with at least a three months life expectancy, but decided to go ahead as they figured they had nothing to lose. He was injected with the new drug on a Friday night and not expected to live through the weekend. However, by Monday Mr. Wright was up and walking around. It was proclaimed that "...his tumors had melted like snowballs on a hot stove...".
Ten days later he left the hospital apparently "cancer free". Months later the AMA announced that after a nation wide study the drug Krebiozen apparently didn't work. Mr. Wright read the study and and died two days later with his cancer having returned. Although that's an unfortunate ending, it is a great example of both the placebo and nocebo effects. Are the benefits of a positive attitude perhaps a little clearer for you now?! Working with your attitude and belief system is more than just simply fancy ways to deal with stress. At the Hippocrates Health Institute they tell all their cancer patients that they can follow their plant based diet and holistic lifestyle to a "T", but if they don't believe that they will get better, they place the biggest road block between their sickness and becoming well again.
If the placebo effect is such a powerful force in determining your health when you are critically ill, can you imagine the effect it has on you day to day? What is the result of negative beliefs compounded over a lifetime? How then are the benefits of a positive attitude applied in human longevity?
Here is a list of some common negative attitudes towards aging that you need to change either through knowledge learned on this website, or through your own research, contemplation, meditations and/or affirmations.
~"Disease runs rampant in my family, I'll never be able to make it to 100": You need to read my article on longevity genetics and understand that although genes lay the foundation for certain characteristics you are born with, they do not dictate your health in any way shape or form. Genes are not destiny, they are turned on and off by environmental triggers such as diet, exercise and mental attitude. Knowing this is one of the most liberating benefits of a positive attitude towards aging.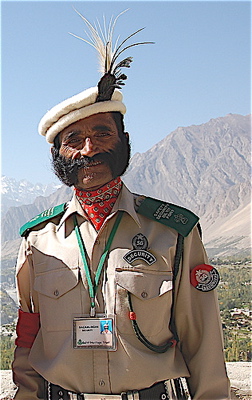 ~"All old people have graying/white hair, balding and/or thinning hair, question mark postures, frail bones, reduced muscle mass, low or even non-existent libidos, wrinkled skin (the list goes on)...": These are all symptoms of western culture's deeply sick habits and views of aging. The graceful accumulation of years of refined wisdom can actually result in a youthful body when it's properly taken care of. There are plenty of examples of people who have defied these common beliefs through the benefits of a positive attitude and lifestyle. In Abkasia for example, Dr. Leaf was shocked to find everyone had completely upright postures, no cases of osteoporosis or the dowager's hump.
~"We're not meant to live a long time": Some people are stuck in the biblical idea from Psalms 90: "The days of our years are three score and ten..." (meaning 70 years). Even if you don't specifically subscribe to this religious belief, you might be instead locked into the idea of an "average lifespan" that people live to in developed nations of somewhere between 70 and 85. Nobel prize winner Dr. Alexis Carrel has shown without a doubt that it is possible for individual cells, kept in the proper environment to become immortal. A controlled lab is different from the major and minor stresses of every day life, but this concept has opened the door for many possibilities. As people begin to eliminate things that cause degeneration in the body, naturally they're going to live longer. Is it natural to let a wild animal eat you without fighting back or running away? Of course not, so as humanity evolves, it will look for more and more ways to extend life-span because it is a healthy natural survival instinct.
~"It takes too much work/cost/focus to be healthy and live a long life": It takes an awful lot more work to stay sick. As an example, you use more muscle power and energy to walk along the sidewalk with your head hung downward then it does to walk upright and proud. At first it might take a bit of intention and energy to change bad habits entrained into your muscles, but once you are walking upright, like a human is supposed to, then it takes far less energy and there's no neck pain. Once you develop healthy habit formations, ways to deal with stress etc, these healthy habits more or less go on autopilot, allowing you to improve other areas of your life. The key is to start with the smallest and simplest things like getting the benefits of a positive attitude.
~"There are no benefits of a positive attitude, because I've met/heard of some very grumpy and negative super centenarians who also smoke, drink etc.": Dan Buettner, the author of the book "Blue Zones", has traveled all across the globe to study every major longevity society. What he has noticed in every location is that these cultures all have positive character traits and attitudes. A minority of the centenarians come to be known and interviewed in western culture do happen to be a little bit negative, but they're the odd ones out. The media chooses to focus on them simply because people love to hear that it's OK to continue with their addictions. These grumpy ones also tend to be living their last days in old age homes with little control over their day to day routines. This greatly differs from the cheerful countenance of the independent centenarians Dan finds in his travels as well as some of the impressive, self-sufficient centenarians living in developed nations.
~"The oldest confirmed human lived to be 122, so I think at best I could only really make it to 104 or so": Why sell yourself short? Do you think that multi-millionaires wake up on day and find that they stumbled upon an extra couple million by chance? No, they set goals and aim for unlimited wealth. With the rate at which technology is advancing, both technological and holistic, we are going to see people far surpassing the 122 year mark within our lifetimes. Embracing limitless lifespan development is how to be positive to the max!
The benefits of a positive attitude begin to become apparent once we start to shift our belief system away from one with limits. When it comes to aging, believing that literally anything is possible will actually create physiological changes in the body. Just like how children develop best when they are taught positive beliefs about life such as "pursue your dreams", your body grows best when it doesn't have your mind subconsciously giving instructions like "it's getting close to my expiration date, let's start to prepare in advanced by becoming incontinent first... then 7 months later perhaps we'll have the hips crumble...".
Now that you know the benefits of a positive attitude, the next question is how to be positive.
There are three "stages" you must consider. The benefits of a positive attitude come about by first completely eliminating all of the negative beliefs (which this article just focused on), negative people, negative objects around you in your environment, negative habits and negative activities (job, hobbies etc). By "negative" I am referring to anything that is not life affirming. For example, listening to death metal music, spending time around friends and family that are addicted to drugs, sugar, alcohol or processed food or even just having a painting on your wall that is depressing/draining. If you need it, you have my permission to let these things go from your life ;)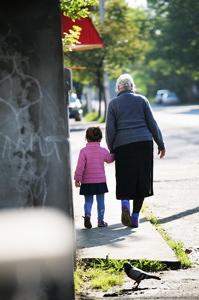 Second, you would begin to integrate positive, life affirming things into your life to replace what you have thrown out. Make new friends with positive character traits, get a job that is more in line with your life's passion or decide to only work with those with similar values as you, decorate your home with objects that have vibrance and positive energy (including many living plants), listen to classical, world and other uplifting styles of music and most importantly appreciate, be kind and respect those with more years than you (even if they're miserable and crazy, most likely they've become this way because society has rejected them).
Third, integrate a wide variety of ways to deal with stress in your life (such as meditation and cultivating positive thoughts through affirmations), especially through transitional periods where you are eliminating any negative influences like the ones stated above. The power of positive thinking is enhanced by both external exercises as well as internal mind-body exercises, so integrating both into your daily practice should be your optimal goal, but progress at a realistic pace. The benefits of a positive attitude will compound over time the more your entire lifestyle starts to shift over to one of life affirming choices, healthy habits and positive thoughts.
Sources:
~"Healthy At 100" by John Robbins (Ballantine Books, 2006)
~"How Long Do You Choose To Live?" by Peter Ragnar (Roaring Lion Publishing, 2001)
~"Alive and Well With Wild Foods" by Peter Ragnar (Roaring Lion Publishing, 2006)
~"Blue Zones" by Daniel Buettner (National Geographic, 2009)
Click to return from "Benefits of a Positive Attitude" to the "Mind Exercises" page.